Fine_Art
Surreal
Travel
Wildlife
The Divine Imprint
0 BNB
$0
Lot # 3996
Blockchain token number
Raw
Category
Fine_Art
Surreal
Travel
Wildlife
Story
I took this photograph during a visit to Sinhagad Fort in the state of Maharashtra, India. My friends and I were there for bird watching and photography, when, out of nowhere, a stray dog appeared in the woods while we were capturing pictures of birds. The moment I saw the scene, I knew I had something special. I let my camera take about 10 shots of the same frame, but only one of them captured the dog looking directly at me with everything just right. This image is entirely untouched by any photo manipulation techniques; the only adjustments made were for color grading and exposure. You can confirm this by checking the provided raw file. This picture is truly a magical moment created by nature itself, and I was fortunate to be the one who captured it. That's why I call this image "The Divine Imprint."
Similar Artworks
Report
Describe why you think this item should be removed from marketplace
List type
Set a starting Price and let buyers compete for your item. Consider a low starting bid to attract buyers and increase competition for your item.
Choose how long you want your auction to last. Longer durations like 7 or 10 days tend to sell better.
Folow steps
Approval
Please approve the listing in your wallet
Listing
Please Sign the message in your wallet
Follow steps
Approval
Please approve the listing in your wallet
Listing
Please Sign the message in your wallet
You'r going to burn your NFT!
Why Archive NFTs Instead Of Burning Them?
Archiving an NFT comes with zero cost and you won't regret having burned them if you ever want to access them again. They are stored in an organized manner, so you will save time if you seek to restore them. Thus, they are more for professionals who want to take down some work for until next time and replace it for the time being. It opens new possibilities for professionals in the Metaverse.
Bridging Your Artwork!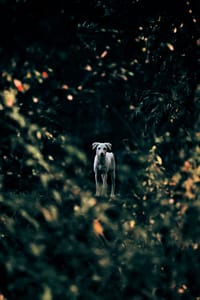 The Divine Imprint
Sent From
BSC
You'r going to Archive your NFT!
It Can't see for other people to view or collect. are you sure to archive your NFT?
You Want To Cancel Your Request Of Promotion Packages
Look Nft
after you approve your transaction in your wallet. we verify it and lock your NFT then send your reward in same currency you purchased in your wallet. please be aware that you can not unlock your NFTs until one your after Locking it.
Insufficient Fund
You don't have enough funds to cover the gas or blockchain fees.