Sorrows of Pollution
290.000 MATIC
$168
Lot # 38
Blockchain token number
Raw
Category
Documentary
Landscape
Story
Nahr al-Kabir known as various names throughout the Middle East. Beginning in southern Syria, running down through Lebanon before flowing into the Mediterranean Sea. The image portrays the unfortunate issue of pollution around and within the river that runs through Akkar, Lebanon the second largest agricultural district in the country. The river was formerly used for irrigation by the farmers in the district as well as water supply for the livestock. The collection of images for this documentary project were taken between 2018-2019 prior to the uprising. At which point the increased pollution from the lack of government involvement in the refugee crisis caused the river to be nearly unusable. Various non-profit organizations continue to aid Akkar, refugees and the river in hopes of reviving the waters usability for food production. Sadly with the current state of Lebanon, its government and lack of global support the population and agriculture of this country continue to struggle.
Similar Artworks
Report
Describe why you think this item should be removed from marketplace
List type
Set a starting Price and let buyers compete for your item. Consider a low starting bid to attract buyers and increase competition for your item.
Choose how long you want your auction to last. Longer durations like 7 or 10 days tend to sell better.
Folow steps
Approval
Please approve the listing in your wallet
Listing
Please Sign the message in your wallet
Follow steps
Approval
Please approve the listing in your wallet
Listing
Please Sign the message in your wallet
You'r going to burn your NFT!
Why Archive NFTs Instead Of Burning Them?
Archiving an NFT comes with zero cost and you won't regret having burned them if you ever want to access them again. They are stored in an organized manner, so you will save time if you seek to restore them. Thus, they are more for professionals who want to take down some work for until next time and replace it for the time being. It opens new possibilities for professionals in the Metaverse.
Bridging Your Artwork!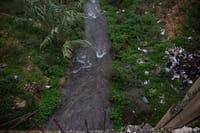 Sorrows of Pollution
Sent From
Polygon
You'r going to Archive your NFT!
It Can't see for other people to view or collect. are you sure to archive your NFT?
You Want To Cancel Your Request Of Promotion Packages
Look Nft
after you approve your transaction in your wallet. we verify it and lock your NFT then send your reward in same currency you purchased in your wallet. please be aware that you can not unlock your NFTs until one your after Locking it.
Insufficient Fund
You don't have enough funds to cover the gas or blockchain fees.