Innocence Unveiled
0 BNB
$0
Lot # 4024
Blockchain token number
Story
"Innocence Unveiled" is a profound visual exploration that narrates the silent stories of countless women whose voices are hushed and freedoms are constrained. This photograph, rich with emotive power, stands as a testament to their quiet strength and the unspoken dreams lying dormant behind veils of circumstance. The model, usually seen gracing the world with defined poses and calculated expressions, sheds the layers of her professional demeanor to embody the spirit of these women. Her gaze is contemplative, mirroring the depth of their experiences and the yearning for autonomy that resonates universally. This image captures the duality of vulnerability and resilience, offering a window to a soul that understands the weight of restriction yet stands dignified, hopeful. Through the simplicity of the setting and the minimalistic use of light, the photograph accentuates the raw and untouched beauty of a woman's earnest self. As an NFT, "Innocence Unveiled" is not merely an item of digital art; it is a narrative, a piece of social commentary, and an invitation to witness the inner sanctum of courage that defines the essence of these women. It serves as a digital monument to their silent fortitude, echoing their desire for a life painted with the strokes of freedom and choice.
Similar Artworks
Report
Describe why you think this item should be removed from marketplace
List type
Set a starting Price and let buyers compete for your item. Consider a low starting bid to attract buyers and increase competition for your item.
Choose how long you want your auction to last. Longer durations like 7 or 10 days tend to sell better.
Folow steps
Approval
Please approve the listing in your wallet
Listing
Please Sign the message in your wallet
Follow steps
Approval
Please approve the listing in your wallet
Listing
Please Sign the message in your wallet
You'r going to burn your NFT!
Why Archive NFTs Instead Of Burning Them?
Archiving an NFT comes with zero cost and you won't regret having burned them if you ever want to access them again. They are stored in an organized manner, so you will save time if you seek to restore them. Thus, they are more for professionals who want to take down some work for until next time and replace it for the time being. It opens new possibilities for professionals in the Metaverse.
Bridging Your Artwork!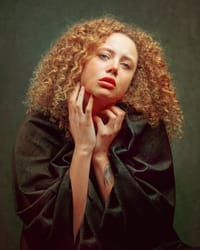 Innocence Unveiled
Sent From
BSC
You'r going to Archive your NFT!
It Can't see for other people to view or collect. are you sure to archive your NFT?
You Want To Cancel Your Request Of Promotion Packages
Look Nft
after you approve your transaction in your wallet. we verify it and lock your NFT then send your reward in same currency you purchased in your wallet. please be aware that you can not unlock your NFTs until one your after Locking it.
Insufficient Fund
You don't have enough funds to cover the gas or blockchain fees.