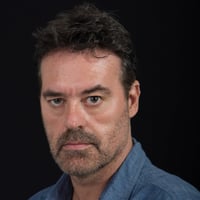 I first became interested in photography when I started working in films. I have worked in several roles in film and television including blockbusters like The Wolfman and The World is not Enough, as well as directed short films and music videos. My film background has given me a unique approach to photography, by using techniques to control light similar to the ones used in Hollywood Blockbusters. My photography work has been published in national and international magazines and been featured on television. Some clients I have shot for include NEXT, House of Fraser, Vivienne Westwood, Amazon, Matches Fashion, Universal Studios and BBC TV, as well as several independent fashion designers and brands.
---
No collection found
Report
Describe why you think this item should be removed from marketplace
Great!
First of all you need to insert your wallet address
Approval may take 1-7 days for our platforms. Thank you for your patience.
How to create a wallet in easiest way
How to connect wallet and sign up to seed.photo