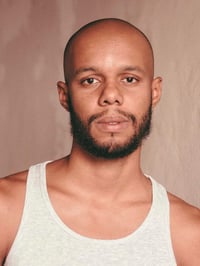 Based in the suburbs of Rio de Janeiro, Lucas Cesário is a fashion and fine art photographer. His experience as a film student at the Universidade Federal Fluminense (UFF) along with his interest for fashion, has shifted his art into an investigative work that explores the nuances of Afro-Brazilian popular culture, reclaiming traditions and constructing alternative narratives in response to those attributed to his community through colonization.
---
No collection found
Report
Describe why you think this item should be removed from marketplace
Great!
First of all you need to insert your wallet address
Approval may take 1-7 days for our platforms. Thank you for your patience.
How to create a wallet in easiest way
How to connect wallet and sign up to seed.photo