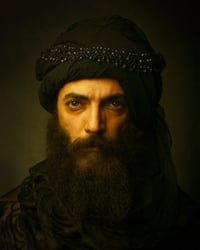 I am Mehdi Mokhtari, born in 1980 in Tehran, Iran. I have been doing portrait photography for 12 years . I participated in many international festivals and the results are as follows : Bosna i Hercegovina 2016 ( PSA Gold medal, PSA silver medal, awarded master of light Gold) 4th international art new photo club Argentina (FIAP Gold medal, faf Gold medal, ribbon NFCA) España xliv TROFEO GIPUZKOA INTERNATIONAL (CIF Gold medal ) russia child 2016 ( ICS Gold medal , GPU praise silver ) Indian ab AWARDED 2016 ( FIAP silver medal , innocent ab AWARDED ) sweden,finland,denmark,norway international digital circuit ( PSA silver medal ) China international exhibition of photography ( CPNO bronze medal , EFA bronze medal ) Ukraine international photos ( FIAP Gold medal, blue ribbon ) ghazaghestan international photography ( FIAP Gold medal , PSA silver medal, blue ribbon ) england international photography ( Royal ribbon ، letter of commendation ) Tajikistan photo ( PSA silver medal ) . I was chosen among the top ten portrait photographers in the 35awards world competition in 2018, 2019, 2020, 2021. Winner 2021 35awards . Best male portrait photographers 35awards. Best studio portrait 35awards. Published 35 photo on vouge.it . Awarded 440 photo on 1x.com. Editors selection on artlimited.net And ..... .
---
Report
Describe why you think this item should be removed from marketplace
Great!
First of all you need to insert your wallet address
Approval may take 1-7 days for our platforms. Thank you for your patience.
How to create a wallet in easiest way
How to connect wallet and sign up to seed.photo