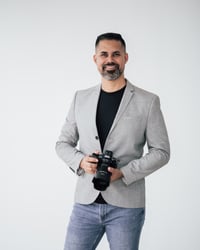 I was born in Puerto Rico in 1979 and currently reside in the town of San Juan. In 2002 I finished my studies at the School of Fine Arts in San Juan, Puerto Rico. In recent times I have focused on photography, with which I am experimenting and exploring its possibilities to express my artistic curiosity.
Nikon Z
---
No collection found
Report
Describe why you think this item should be removed from marketplace
Great!
First of all you need to insert your wallet address
Approval may take 1-7 days for our platforms. Thank you for your patience.
How to create a wallet in easiest way
How to connect wallet and sign up to seed.photo