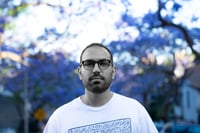 Experienced photographer, videographer, and editor with over 10 years of expertise in Adobe software. Proficient in diverse equipment and dedicated to producing high-quality visuals. Passionate about crafting exceptional images and videos to elevate brands and captivate audiences.
The International Artistic Mirror Festival, Issued by Dakar Museum · Feb 2018
Sony A4
---
No collection found
Report
Describe why you think this item should be removed from marketplace
Great!
First of all you need to insert your wallet address
Approval may take 1-7 days for our platforms. Thank you for your patience.
How to create a wallet in easiest way
How to connect wallet and sign up to seed.photo